There should be some reason to visit somewhere that can refresh both  mind and soul inside. No matter Florida is the one packed everything inside. Out of many Fort Myers Florida has its own beauty to catch the attraction of its visitors. Here we can show 6 basic reasons to visit Fort Myers Florida to the viewers.
Let's have a start!
6 Basic Things to Visit Fort Myers Florida
1~Sanibel Island Beaches
Sanibel Island in Fort Myers Florida is filled with magnificent beaches that are great for a lot more than just relaxing. The barrier island is renowned for its shell-filled beaches and often cited as one of the best places for shelling in the world. It's a move in which you're bent over to the point that the only thing visible is your butt, the rest of you is close to the sand searching for and collecting shells.
 2~Jet Blue Park (Boston Red Sox Spring Training)
In the spring, you can catch your favorite Boston Red Sox players in action during Spring Training at the brand new JetBlue Park in Fort Myers Florida. While some fans love the palm tree lined old park, the new one is an impressive, near-replica of Fenway Park; Green Monster and all. The ballpark holds around 11,000 fans, with options including stadium seats, bleachers, the berm, and even seats in the Green Monster.
 3~Hammond Stadium & The Minnesota Twins
Fort Myers Florida is home to two MLB Spring Training teams, a dream come true for fans of the boys of summer. The Minnesota Twins are long time favorites at Hammond Stadium for their player's accessibility and friendliness. The park has a popular a Beer Garden, spacious box seats and bullpen picnic pavilion that is a popular place to get the best photos and autographs of your favorite sluggers. The stadium also has a kids zone, lots of shopping and in the off season is home to the Twins single-A team.
 4~Sanibel Lighthouse & Fishing Pier
The Sanibel Lighthouse in Fort Myers Florida is the most photographed structure on the barrier island.  The more than 90-foot-tall structure is listed on the National Register of Historic Places, and although visitors aren't allowed to tour the facility. Watch for all kinds of birds, dolphins and even kite surfers as this place almost always has a breeze. Enjoy the popular fishing pier where you could hook things like redfish, sea trout, snook etc.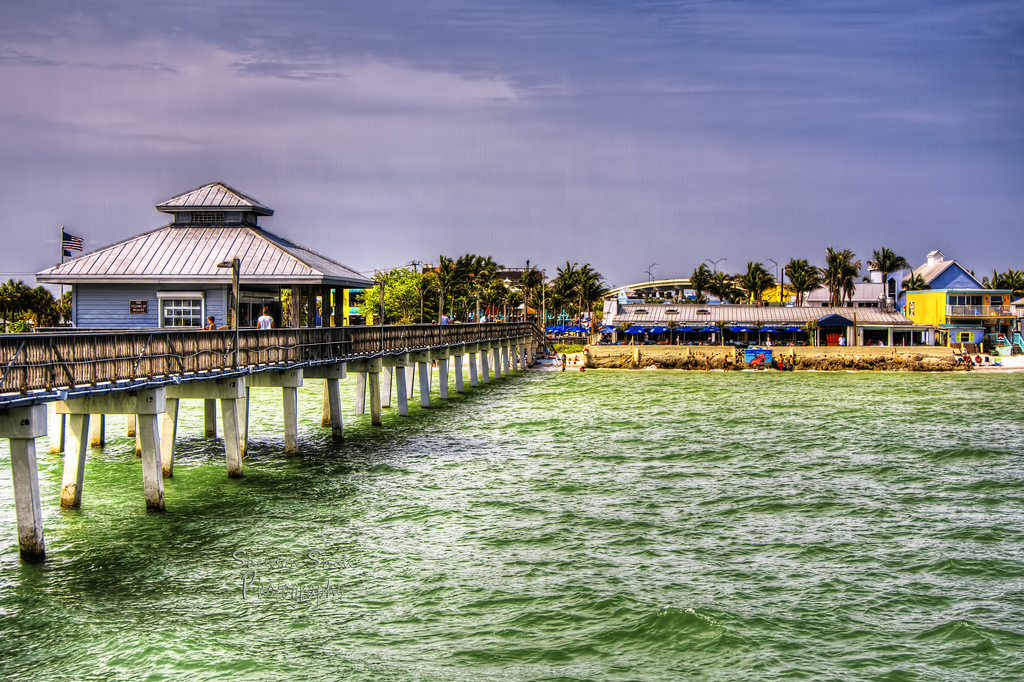 5~Fort Myers Beach Fishing Pier
Whether you prefer fishing, people-watching, photography, strolling, or relaxing in the sun, the Fort Myers Florida's Bach Pier is a great destination day or night. Extending far into the Gulf of Mexico and adjacent to the bustling Times Square area of Fort Myers Beach.  Gaze down at beachgoers or up at parasailers, watch dolphins play, listen to live music, check out what the anglers are catching and watch the sunset.
 6~Southwest Florida Museum of History
While visiting Fort Myers Florida, don't miss a chance to learn about the area's incredible history at the Southwest Florida Museum of History. Perfect for rainy days, this museum is housed in the former Atlantic Coastline Railroad depot. Inside, visitors learn about the people of Southwest Florida. Other fascinating exhibits include an authentic replica of a 19th century pioneer "cracker" house, an original 1926 France LaPumper, and the Esperanza Rail Car.
These are some out of many reasons to have a must visit to Fort Myers Florida. Need not to think, just have a look and you'll enjoy. Good day!